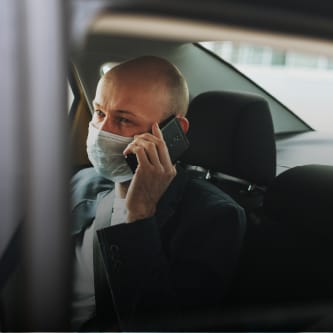 Bright spots in Benelux give cause for 1H21 optimism despite COVID-19
Energy, technology, food to buck trend as more all-Dutch deals expected due to travel limits
Benelux M&A had a rough ride in 2020, as COVID-19 disrupted the region. Deal value in the Netherlands, Belgium and Luxembourg totaled EUR 53.01bn, down 14.3% on the EUR 61.86bn recorded in 2019, Mergermarket data show. Deal count was reduced from 878 to 666.  
Yet after a tepid 1H20 saw a paltry EUR 7.25bn (1H19: EUR 18.99bn) in transaction values, dealmakers rallied. 2H20 has so far registered EUR 45.76bn worth of deals, up on 2H19's total of EUR 42.87bn. 
Three second-half transactions saved the day. Telecommunications major Altice Europe's [AMS: ATC] EUR 32.19bn sale of a 50.66% stake to French entrepreneur Patrick Drahi was 2020's biggest deal. Royal DSM's [AMS: DSM] EUR 1.60bn disposal of its Resins & Functional Materials arm to fellow chemicals giant Covestro [ETR: 1COV] was second. Oaktree Capital Management's EUR 1.48bn sale of AGRO Merchants Group to Americold Realty Trust [NYSE: COLD] rounded out the top three.
Yet, until coronavirus recedes, prospects are patchy, an industry executive said. "Buyers are very careful," while some sellers are apprehensive about plunging in, he said. Moreover, FIGs are wary of opening the financing spigots. "Banks have hit the brakes," he added.
Announced date


Target



Target dominant sector




Bidder 




Seller



Deal value (EUR m)


11-Sep-20




Altice Europe NV (50.66% Stake)




Telecoms




Patrick Drahi (Private Investor)






32,187




30-Sep-20




Royal DSM NV (Resins & Functional Materials business)




Industrials & Chemicals




Covestro AG




Royal DSM NV




1,600




13-Oct-20




AGRO Merchants Group




Transportation




Americold Realty Trust




Oaktree Capital Management




1,481




16-Sep-20




Suez (Recycling & Recovery operations)




Industrials & Chemicals




PreZero

Wertstoffmanagement




GmbH & Co




Suez 




1,100




18-Jun-20




Roompot

Vakanties




BV




Leisure




Kohlberg Kravis Roberts & Co




PAI Partners SAS




1,000



The Netherlands: New realities for Old Masters  
COVID-19 will cast a shadow over the coming months, Ferdi Kramer, founder-partner at Dutch advisory firm Rembrandt Mergers & Acquisitions said. "When it comes to M&A in the Netherlands in 2021, I have a strong feeling that it will be a gap year," he added.
Yet, "once we have thrown off the yoke of corona," activity will revitalise, Kramer said. This could be as early as 1H21, he said. For now, a tough winter beckons. The Netherlands' government has tightened lockdown measures until mid-January.  
Some sectors will be buoyant in 1H21, Kramer said. As the uptake of renewables accelerates, green power firms, from heat pumps to installers, are attracting interest, he said. Recent deals include Cofra Holding's EUR 100m-plus buyout of solar project developer Sunrock Investments, which completed in October.  
E-commerce should remain lively, too, as the pandemic boosts internet-based shopping, Kramer said. 2H20 highlights include this month's EUR 150m Permira Advisers-led financing round of Benaulim, which operates auction site Catawiki. 
Healthy food processing is also poised for steady dealflow as locked-in consumers adopt conscious diets, Kramer said. Standout deals include Amsterdam Commodities' [AMS: ACOMO] EUR 330m purchase of SunOpta's [NASDAQ: STKL] Netherlands-headquartered Global Ingredients operations, announced last month.  
In the same vein, demand is high for outdoor activity-related targets, from garden furniture to sportswear suppliers, Kramer said. Examples include KeBeK Private Equity's November investment of an undisclosed sum in Borek Parasols. 
Retail, leisure, and travel face bumpy rides as restrictions dent demand, Kramer said. COVID-19 has already scuppered the trade sale of Corendon International Travel's tour operating activities to Sunweb Group.  
Limits on travel could translate into more all-Dutch deals, Kramer said. He pointed to the EUR 400m-plus acquisition of department store chain HEMA by Parcom Capital Management and Mississippi Ventures as an example.  
Alternative financing is likely to flourish, Kramer said. With banks reluctant to provide credit amid pandemic-fuelled uncertainty, debt funds are winning ground, he said. 
Construction, despite "ticking over nicely," is also struggling to secure capital from nervous FIGs, Kramer said.   
An industry player predicted trade sales will be thin on the ground. "Strategic players are treading water," he said.  
A varied menu for the PE palate   
Sponsors, on the other hand, continue to accumulate dry powder. Recent closings include Waterland Private Equity Fund VIII (EUR 2.5bn) and Bencis VI (EUR 575m). Averest Capital has created a first EUR 25m fund, while NLC Ventures Netherlands is aiming for a 1H21 final close of its up-to-EUR 12.5m Stepping Stone Fund.   
Pandemics aside, sponsors have an array of different sectors to choose from. 
Erotica is one sector spicing up M&A, as lockdowns fuel demand, a banker said. Feel Robotics, which, through Kiiroo, develops interactive adult toys, is thought to be coming on the block, two sources familiar with the situation said. 
Feel Robotics did not respond to requests for comment.
Christine Le Duc, too, is viewed as likely to come to market, one of the sources and a consultant tracking the situation said. The supplier of lingerie and toys has been bolstering its online presence and divesting non-core shops. 
Christine Le Duc's owner Erwin Cok did not respond to requests for comment.
In services, mortgage brokerage Van Bruggen Adviesgroep is tipped for a sale, a source familiar with the situation and two local bankers said. Staffer Brainnet is also rumoured to be eyeing a new shareholder, the two bankers and an industry executive said. Inland terminal operator BCTN, too, is viewed as likely to join the pipeline, three local bankers said. 
Van Bruggen, Brainnet and BCTN did not respond to requests for comment.
For-sale food companies include ingredients developer Spice King Holland, which caters to growing demand for Indian recipes, CEO Amit Zodge told Mergermarket. Other industry players are eyeing internationalisation while holding off on M&A for now. For instance, frozen cocktail maker 24 ICE is angling to crack the US, Director Nick van Kampen said.  
Potential exit candidates include Nedvest Capital Beheer-backed Harley Davidson accessories wholesaler Motorcycle Storehouse, two sources familiar with the situation and one of the local bankers said. 
Neither Nedvest nor Motorcycle Storehouse responded to requests for comment.
Meanwhile, vacuum system manufacturer Amphitec and wet wipe distributor Codi Group, both held by Active Capital Company, are on dealmakers' watchlists, a source familiar with the situation said.
Active Capital partner Mels Huige, however, said no plans are afoot to exit either investment. Amphitec and Codi did not respond to requests for comment. 
Big-ticket hopes are centred on Novagraaf Holding, two local bankers said. Paragon Partners has owned the intellectual property services provider since a 2017 buyout for an undisclosed sum from Gilde Buy Out Partners. 
Neither Novagraaf nor Paragon responded to requests for comment.
And as reported, Waterland Private Equity Investments-owned energy supplier Nuts Groep and NPM Capital-owned timber supplier Deli Home Holding are already for sale.  
Buyouts, bonbons, beverages, bikes 
Belgian sponsors, too, are sitting on large cash piles. Astanor Ventures has launched a USD 325m Global Impact Fund; Finance&Invest.Brussels has secured EUR 130m; Fortino Capital Partners has EUR 45m in commitments towards its EUR 80m-target Fortino Capital Venture II vehicle; and HERAN Partners has been raising its EUR 50m-plus HERAN HealthTech Fund I. New entrants include Amavi Capital.  
With COVID-19 accelerating digitalisation, local tech is rich in buyout candidates. Online events organiser Virtual Industry Fair is in talks with sponsors, founders Jorg Hendrickx and Sven De Donder told Mergermarket.
Talk has also swirled of Waterland prepping software developer Image Line for a sale, a local banker said. Yet Waterland Managing Partner, Cedric Van Cauwenberghe, countered that, with Image Line's buyout having taking place in February 2019, "it is far too early to start thinking about an exit." 
Image Line did not respond to requests for comment. 
Stijn Roels, co-founder at Rentio, said the property software developer is well-placed to continue growing post-pandemic. "Once the habit is there," even traditionally-minded users such as letting agents adopt new technologies, Roels said. Last week, Rentio received a EUR 1.3m investment from insurer Baloise Holding [SWX: BALN].  
Belgian cuisine's renown is also stimulating international growth for food and beverage firms. Fruit juice maker Exploitation de Vergers Hesbignons is receptive to taking on a new shareholder to fuel its drive to secure contracts with supermarkets in neighbouring France and the Netherlands, owner Jean-Philippe, Baron de Villenfagne de Vogelsank, told Mergermarket. Meanwhile, Confiserie Thijs is seeking new export destinations for its gummies and lollipops, executive Gina Cant told Mergermarket. 
Another local passion, cycling, is also generating M&A buzz. Amid social distancing, "people have discovered the bike," Mathias Plouvier, CEO of Classified Cycling said. Biking offers "a bit more adventure" that is "close to home." Last week, the developer of wireless-based electronic gear-shifting systems announced a EUR 5m Bridford Investments-led financing round.  
Cycling is likely to remain lively even after the virus recedes, Plouvier said. Having won new devotees, "the bike is here to stay," Plouvier said.   
by Benaiah Moses and Tjeerd Wiersma; analytics by Marie-Laure Keyrouz  
Join our community
Deals+ is a global network of M&A transaction professionals offering you access to exclusive events, networking and research. Join the community for free to enjoy the below benefits:
perm_contact_calendar 

Priority invitations to virtual and hybrid events

play_arrow 

Latest trend reports and market research

email

Regular newsletter on the people shaping global M&A markets
Sign up
An error occurred trying to play the stream. Please reload the page and try again.
Close