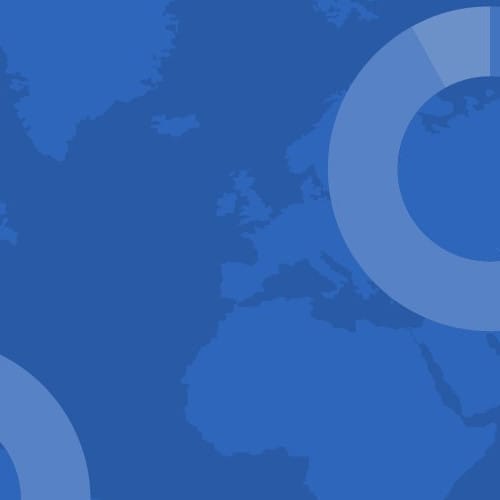 Latest update: 12 January 2021
Despite being the first country hit by COVID-19, China has been able to control the pandemic faster and more effectively than other major economies, setting its economic recovery on a more solid footing. The central government proceeded to implement wide-ranging market-oriented reforms – spanning from the oil and gas sector to the financial services industry – to counter Washington's threats to decouple the world's second largest economy from the US and its allies. Economic opening-up to foreign investors, a greater role for private enterprises, efforts to increase SOEs efficiency and measures to bolster technological self-sufficiency are all expected to remain key drivers for M&A activity in the region.
Key data
M&A activity in China and Hong Kong in 2020 (USD 485.8bn; 1,974 deals) increased by 52.6% in value with 124 more transactions compared to 2019 (USD 318.3bn; 1,850 deals). Dealmaking in mainland China in 2020 mounting 56.5% year-on-year to USD 463.9bn, while Hong Kong M&A activity increased by 0.7% year-on-year to USD 22bn over the same period.
Energy, Mining & Utilities recorded the highest sector M&A deal value (USD 150.4bn) in 2020, rising by 265.8% year-on-year, accounting for 31% of total M&A activity by value targeting China and Hong Kong, while Industrials & Chemicals was the most active in terms of deal count (492 deals).
The largest deal in 2020 was the USD 49.1bn acquisition of certain midstream oil & gas pipelines assets by China Oil & Gas Pipeline Network Corporation (also known as PipeChina) from state-owned PetroChina [SHA:601857; HKG:0857].
Deal value of inbound transaction rose by 112.3% year-on-year in 2020 (USD 43.3bn; 150 deals). However, outbound dealmaking dipped by 48.6% in value compared to 2019 (USD 63.3bn; 263 deals), recording the lowest year-end value since 2009.
Private equity buyout activity generated USD 55.5bn across 157 deals in 2020, increasing 29.5% in value and growing 9% in deal count compared to 2019 (USD 42.9bn; 144 deals). Technology was the most active sector in terms of deal value in 2020, rising by 178.7% year-on-year.
PE exits figures plunged by 78.6% year-on-year to USD 4bn in value with only 23 deals stood up. Real Estate ranked the largest sector, amounting to 33.1% of total PE exits by value and 17.4% of total by volume.
Key themes
State-led large-scale acquisitions have emerged as a key driver for domestic M&A activity in the region as China continues to deepen its SOE mixed ownership reform. The USD 49.1bn divestment of certain midstream oil & gas pipelines assets by state-owned PetroChina [SHA:601857; HKG:0857] to China Oil & Gas Pipeline Network Corporation (also known as PipeChina) was the largest deal in 2020, marking a major step forward in the reform of China's national oil and gas pipeline network. Meanwhile, quest for new technologies remains a catalyst for outbound deals. However, China's increasing financial and anti-monopoly supervision on high-tech companies as well as restrictions to foreign investment in several western countries due to geopolitical and economic tensions might led to more cautious dealmaking in this area. The US government further intensified pressure on Chinese companies in 2020, which led to a reduction of Chinese investment in the US. Outbound dealmaking in 2020 in China to USA decreased by 17% in terms of deal value compared to 2019. The Chinese government responded to this challenge with its new "dual circulation strategy" and a vast plan to accelerate the opening up of its economy to foreign investment. In addition, the EU-China Comprehensive Agreement on Investment will provide China-EU mutual investment with greater market access, a higher level of business environment, stronger institutional guarantees, and brighter cooperation prospects. However, the treaty has yet to be ratified by all EU countries and it might not take effect until 2022.
China's Ministry of Commerce (MOFCOM) has proposed amendments that would lower the threshold for foreign investment in A-share companies and allow other types of transaction structures. The move is part of a series of regulatory and policy initiatives to relax certain restrictions on foreign investors as the US government threaten to cut access of Chinese companies from the US capital market. As a result, several Chinese US-listed companies have been taken private or are planning to do so aiming to relist in mainland China or Hong Kong stock exchanges deals. This trend might continue in 2021 under incoming US President Joe Biden, who is expected to maintain most of the anti-China hardline policies of his predecessor.
The market share of Financial service in 2020 (USD 47.2bn; 132 deals) was 9.7% over the whole year as China continues to reform its capital market. To this end, the government further opened up the financial services industry to foreign investors by increasing the foreign ownership limit of securities brokers. At the same time, China is also considering mergers to create brokerage giants that can better compete with global investment banks amid a rapid expansion of China's domestic equity capital market. To achieve this goal, it has been reported that CITIC Securities [SHA:600030, HKG:6030] might merge with CSC Financial [HKG:6066].
As China continued to reform of its national oil and gas pipeline network to grant access to other operators and increase competition in the industry, Mining & Utilities maintained positive momentum in 4Q2020. President Xi Jinping's latest carbon neutrality pledge is expected to lead to increased investment in renewable energy. Meanwhile, the Chinese government said it will abolish access restrictions on foreign investment in coal, oil, natural gas, power generation (excluding nuclear power), and new energy businesses, and vowed to promote global energy development cooperation with BRI economies and enhance China's energy security.1 Furthermore, the State Council emphasized the importance of private capital participation and its increased role in the domestic energy industry, adding that cooperation between state-owned assets and private capital in the industry will further deepen.
Private equity buyouts' deal value was largely driven by 58.com Inc. and Yixin Group's take-private deals in 2Q20. In the past few months, China's buyout funds have mainly concentrated on solving liquidity issues within existing portfolio companies to ensure that they can absorb the short-term impact of COVID-19. As the situation gradually returns to normal, private equity investors have been reconsidering investment opportunities in China and overseas. China's private equity buyouts market is expected to gradually pick up due to (1) the relaxation of regulations such as a shortened lock-up period and the removal of minimum investment requirements, which are supporting Private Investment in Public Equity (PIPE) activity in China; (2) the stock market boom, which has been providing liquidity and exit options for PE houses; (3) more take-private deals of US-listed Chinese companies amid persisting US-China tensions.
Sectors hit hard by COVID-19 such as airlines, retail (catering), and tourism are under the pressure amid plunging earning and a substantial decline in valuations. A number of private equity houses who invested in these sectors are now facing difficulties in executing timely exits through M&A. However, the introduction of the registration system to launch IPOs on ChiNext and STAR have broadened channels for private equity exits alternative to trade deals.
| | | | | | |
| --- | --- | --- | --- | --- | --- |
| Announced Date | Target Company | Target Dominant Sector | Bidder Company | Seller Company | Deal Value USD (m) |
| 23-Jul-2020 | PetroChina Company Limited (Oil and Gas Pipeline Assets) | Energy | China Oil & Gas Pipeline Network Corporation | PetroChina Company Limited | 49,116 |
| 23-Jul-2020 | China Oil & Gas Pipeline Network Corporation (48.74% Stake) | Energy | China Chengtong Holdings Group Limited,National Council for Social Security Fund; China Reform Holdings Corporation Ltd.; Silk Road Fund Co., Ltd. ; China Insurance Investment Company Ltd; | China Investment International Limited | 34,800 |
| 30-Apr-20 | Baoshang Bank (Beijing, Chengdu, Ningbo & Shenzhen branches) | Financial Services | Huishang Bank | | 18,395 |
| 27-Oct-20 | China Gezhouba Group Co., Ltd. (57.16% Stake) | Energy | China Energy Engineering Corporation Limited | | 13,691 |
| 21-Aug-20 | Wuthelam Holdings Ltd. (Paint assets) | Chemicals and materials | Nippon Paint Holdings Co., Ltd. | Wuthelam Holdings Ltd. | 12,209 |
| | | | | | |
Data
Published: 13 October
Join our community
Deals+ is a global network of M&A transaction professionals offering you access to exclusive events, networking and research. Join the community for free to enjoy the below benefits:
perm_contact_calendar 

Priority invitations to virtual and hybrid events

play_arrow 

Latest trend reports and market research

email

Regular newsletter on the people shaping global M&A markets
Sign up
An error occurred trying to play the stream. Please reload the page and try again.
Close