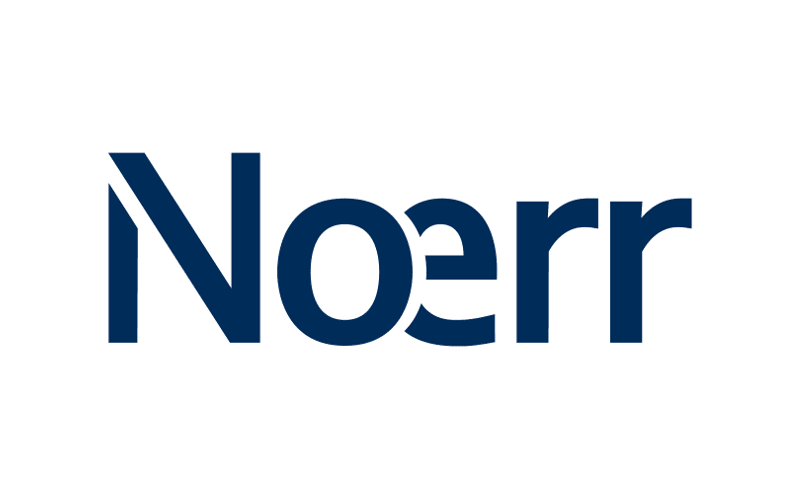 Noerr
https://noerr.com
Noerr stands for excellence and an entrepreneurial approach. With highly experienced teams of strong characters, Noerr devises and implements solutions for the most complex and sophisticated legal challenges. United by a set of shared values, the firm's 500+ professionals are driven by one goal: our client's success.
Listed groups and multinational companies, large and medium-sized family businesses as well as financial institutions and international investors all call on the firm.
As one of the leading European law firms, Noerr is also internationally renowned with offices in eleven countries and a global network of top-ranked "best friends" law firms. In addition, Noerr is the exclusive member firm in Germany for Lex Mundi, the world's leading network of independent law firms with in-depth experience in 100+ countries worldwide.
Noerr was announced as the winner of Germany M&A Legal Advisor of the Year 2020 in Mergermarket's European M&A Awards.

The firm saw an increase in deal mandates compared to the previous year, growing from 52 deals valued at €2.1bn to 63 deals valued at €6.9bn.

Following the collapse of Wirecard, the DAX30 financial technology company involved in a multi-billion euro fraud, Noerr successfully supported the disposal of assets around the world. The firm managed sale of Wirecard's European and North American businesses, as well as a fire-sale of Wirecard Brazil to NASDAQ-listed PagSeguro and Wirecard Romania that resulted in a sale to SIBS.