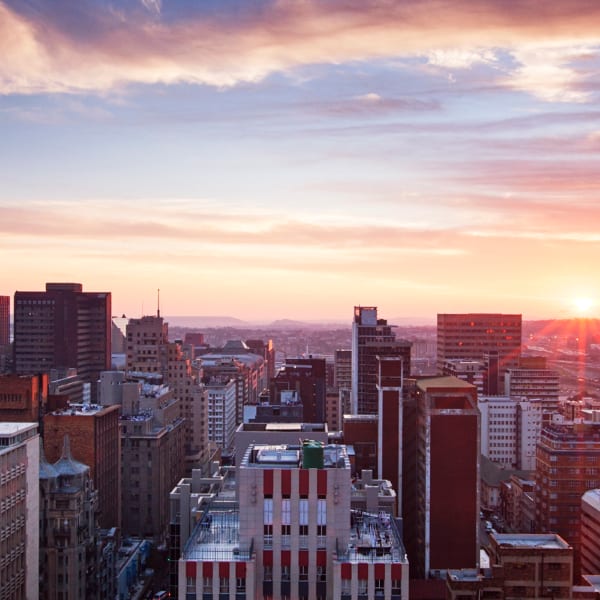 M&A Trends and Opportunities in Africa
African M&A has shown signs of resurgence in 2021. Recently, a virtual event organised by Mergermarket, "Africa Deal Momentum: M&A Recovery and Trends in 2021," reviewed the current landscape of the African M&A market and looked at current trends and emerging opportunities.
Digital Trends in Dealmaking
According to Tad Zindi, Sales Director for Sub-Saharan Africa, people are leveraging technology, not just in terms of Zoom meetings or webinars but actually "how they're doing deals and how deals are getting done." He also brings attention to the power of AI and how it can solve problems with precision, speed, and even making suggestions. This development has led to changing expectations, with M&A practitioners now considering it possible for deals to be done within a month.
On the other hand, Peter Malia, Coverage Director for CDC in Africa, says that "it's not easy to replace the human element" and that although he is in favour of technology and working remotely, he would prefer a hybrid model.
Edmund Higenbottam, Managing Director at Verdant Capital agrees, stating that "nothing can take away the intangible cues of meeting face-to-face." However, he points out that the pre-pandemic deal methodology of holding three or four person in-person meetings was "inefficient, and ultimately, from a climate change perspective, irresponsible, so we look forward to a much more efficient and responsible and still very diligent way of business going forward."
African M&A Market Outlook for 2022
Although Africa lagged behind in deals compared to other countries during the pandemic Higenbottam believes that with remote dealings channels giving greater efficiency there is "potential for volumes in Africa to pick up. We see next year as being a very active year for deal making in the continent."
Malia echoes this sentiment, saying that despite capital inflow to Africa slowing down in the past few years, "there is still a hunger for capital and markets for deals."
For Zindi, he sees a decline in oil and gas deals but that he expects to see a lot of increase in PE and VC across healthcare, bio tech, and fintech. He predicts a lot more activity in fintech, especially, taking into consideration the population size and consumer demographics. He also cites the Central Bank's announcement to roll out the first ever digital currency in Africa as a move away from more traditional deals towards technology.
Meanwhile, Higenbottam sees PE and larger institutional investors focussing more on "economic segments that have revenue growth and profitability, which is decoupled from the macroeconomics of the host countries."
"If we look at supply versus demand in dealmaking in Africa as a whole, we see very significant volumes of 'unsold stock' in private equity firms, GPs under pressure from LPs, to make progress, fund ventures from five years ago being much larger . . . there's a lot of pressure to execute."
Opportunities in Renewable Energy, ESG, and E-Commerce
With regards to sector opportunities in Africa, Malia says that with a lot of climate change initiatives in the pipeline, renewable energy is definitely one to watch.
Higenbottom agrees, adding "it's not just climate change abatement … it's the opportunity to disintermediate the government from power supply by distributed power."
Relatedly, investors will also want to make good investments, defined in terms of ESG, according to Zindi.
He points out that "there is a lot of greenwashing … people will be looking at making a real impact."
"From our position on our platform, we've seen that ESG . . . has become a lot more mainstream. We've seen a 52% increase in ESG-related material," he says and goes on to predict that ESG will become more and more important.
Another area of growth is in retail and e-commerce. Zindi says that this growth, together with the growing middle class on the continent, means that there is an increasing appetite to invest in e-commerce.
Higenbottam adds that this growth in retail and the "gig economy" has had a knock on effect in the private credit market, creating "a huge opportunity for financial institutes to create credit books that are innovative."
However, Malia points out that there needs to be an overall improvement in technological infrastructure and that CRM and ERP systems still need more investment.
Zindi agrees and is optimistic that with the African Continent's free trade agreement, it will become easier to build out tech and infrastructure.
To watch the webinar in full, please click here.
Join our community
Deals+ is a global network of M&A transaction professionals offering you access to exclusive events, networking and research. Join the community for free to enjoy the below benefits:
perm_contact_calendar 

Priority invitations to virtual and hybrid events

play_arrow 

Latest trend reports and market research

email

Regular newsletter on the people shaping global M&A markets
Sign up
An error occurred trying to play the stream. Please reload the page and try again.
Close