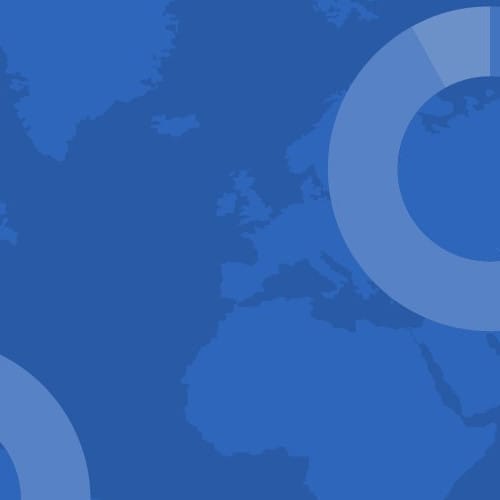 13/01/2021

Trend Summary: South Korea FY20



Story


South Korea M&A market generated USD 44.42bn across 391 transactions in FY20 – equal to an 18% decrease in deal value compared to FY19 (USD 54bn, 458 deals) – as a result of the COVID-19 pandemic.
However, dealmaking activity showed signs of recovery in 4Q20, which saw a surge in deal value – USD 20bn across 117 deals – compared to the first three quarters of the year, which generated USD 24.4bn across 274 deals.
Key Data Points


Inbound deal activity in FY20 recorded USD 4.8bn across 29 deals, a 66.9% decrease in deal value and near half of the number of transactions in FY19 (USD 14.5bn; 50 deals) – the lowest deal value and deal count in near seven years.
Outbound deal activity generated USD 17.2bn across 56 deals, a 18% increase in deal value despite 24 fewer deals compared to FY19 (USD 14.57bn, 80 deals) thanks to a surge in deal value in 4Q20 (USD 12.72bn, 10 deals).
Domestic deal activity recorded USD 39.6bn across 362 deals, maintaining similar level in terms of deal value (0.3% decrease) despite 46 fewer deals compared to FY19 (USD 39.63bn; 408 deals)
Private equity buyout activity generated USD 11.9bn across 90 deals, corresponding to a 20.9% decrease in value compared to FY19 (USD 15bn, 111 deals). PE exit activity recorded USD 6.74bn across 45 deals as deal value nearly halved compared to FY19 (USD 13.3bn, 37 deals).
Industrials & Chemicals (USD 10.23bn; 109 deals) was the largest sector in terms of deal value – accounting for 23% of overall deal value in the country – as well as in terms of deal count. Transportation, which recorded USD 9.9bn over 17 deals or 22.3% of deal value, had the highest sector's deal value increase – 30x compared to FY19 (USD 327m; seven deals). The surge in deal value was driven by the largest deal in South Korea, the announced acquisition of a 63.9% stake in Asiana Airlines [KRX:020560] by Korean Air [KRX:003490] for USD 8.4bn.


Key Themes:


Technology has been the main driver behind South Korea's outbound transactions in 2020. The largest outbound deal was SK Hynix's [KRX:000660] acquisition of Intel Corporation's [NASDAQ:INTC] NAND memory and storage business for USD 9bn – the largest M&A deal in South Korea history. Meanwhile, Hyundai Motor Group spent around USD 880m to acquire an 80% stake in US-based robotics company Boston Dynamics. Outbound activity from South Korea predominantly headed to the US with 13 deals worth USD 10.73bn – accounting for 62.3% in total outbound deal activity. China ranked as the second largest outbound destination recording seven deals worth USD 2.7bn. MBK Partners, a North Asia focused private equity firm, announced its intent to acquire of all of the outstanding shares it does not own in CAR Inc [HKG:0699], a listed Chinese rental car platform, valuing the company USD 2.17bn including net debt.
Industrials & Chemicals sector accounted for 33.2% of total PE buyout deal value in FY20, generating USD 3.9bn across 30 deals. Meanwhile, PE exits in the sector generated USD 2.51bn across 17 deals, accounting for 37.2% of total PE exit deal value for FY20. A notable PE deal in the sector was SK E&C's acquisition of EMC Holdings, a South Korean holding company engaged in environmental services and waste treatment businesses, from Affirma Capital for KRW 1.05trn (USD 886m).
Private equity activity is expected to rebound this year given the pipelines for exit deals and market recovery from the pandemic. Several global private equity firms including Carlyle, Affinity, Bain Capital, CVC Capital Partners, and KKR, which didn't invest in South Korea in 2020, are expected to aggressively look for targets in the country in 2021. According to local reports, several PE-owned assets have been recently put for sale, including JobKorea, a job searching platform operator owned by H&Q Korea; W Concept, an ecommerce platform operator for fashion products and Taihan Electric Wire [KRX:001440], an electric wires and stainless-steel products maker owned by IMM Private Equity; and health supplement maker FND Net owned by Unison Capital.
Major companies in education and advertising sectors are seeking for acquisitions and investment opportunities to accelerate digitalization following the COVID-19 pandemic. South Korea's advertising sector, which is dominated by subsidiaries of large conglomerates, are keeping a close eye on acquisition and investment opportunities – particularly overseas – to strengthen their digital marketing capabilities after a surge in demand in digital marketing on smart devices and social media platforms, Mergermarket reported.

Top Deals

| | | | | | |
| --- | --- | --- | --- | --- | --- |
| Announced Date | Target Company | Target Dominant Sector | Bidder Company | Seller Company | Deal Value USD(m) |
| 16-Nov-20 | Asiana Airlines Inc. (63.88% Stake) | Transportation | Korean Air Lines Company Limited | | 8,358 |
| 10-Apr-20 | Prudential Life Insurance Company of Korea Ltd. | Financial Services | KB Financial Group Inc. | Prudential Financial, Inc. | 1,949 |
| 24-Apr-20 | Aprogen, Inc. | Biotechnology | Aprogen KIC Inc. | | 1,693 |
| 14-Dec-20 | GS Power Co Ltd (50% Stake) | Energy | GS Energy Corporation | KB GwS Private Equity Fund | 1,598 |
| 04-Sep-20 | Shinhan Financial Group Co., Ltd. (7.33% Stake) | Financial Services | Baring Private Equity Asia; Affinity Equity Partners Ltd. | | 974 |

By Tack Kang














To access please sign in.
Data
Published: 12 February
Join our community
Deals+ is a global network of M&A transaction professionals offering you access to exclusive events, networking and research. Join the community for free to enjoy the below benefits:
perm_contact_calendar 

Priority invitations to virtual and hybrid events

play_arrow 

Latest trend reports and market research

email

Regular newsletter on the people shaping global M&A markets
Sign up
An error occurred trying to play the stream. Please reload the page and try again.
Close